Invisible Track Sliding Glass Barn Door
Product No.:2022825191313
Invisible Track Sliding Glass Barn Door with Concealed Track Soft Closing Mechanism
Full vision aluminum stile and rail glass door for interior use.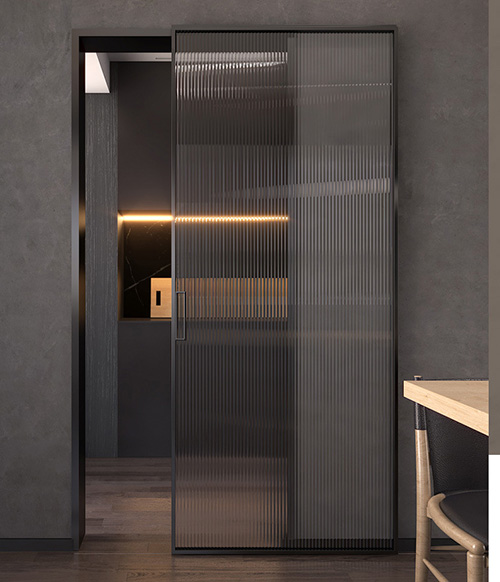 Cleaning and Protection of glass and aluminum frame
A. Protect glass from contact with contaminating substance resulting from construction operations. Remove such substance by method suggested by manufacturer
B. Wash glass on both faces not more than four days prior to date schedule for inspections intended to establish date of substantial completion. Wash glass by method recommended or suggested by manufacturer.
C. Protect exposed portions of aluminum surface from damage by plaster, lime, acid, cement, and other contaminants.
D. Remove temporary coverings and protection of adjacent work areas.
E. Remove construction debris from project site and legally dispose of debris.
Contact Us
Mobile: +86-18750258798

E-mail: [email protected]

QQ: 2871883861

Add: Unit 825-827 Kaisheng International Hailian District Shuitou Town Nanan Quanzhou City Fujian Province China