Fess Parker Resort to rebrand as Hilton Santa Barbara Beachfront Resort after renovation
Fess Parker Resort to rebrand as Hilton Santa Barbara Beachfront Resort after renovation
Hilton and the Fess Parker family have started the second phase of the complete renovation and rebranding of the former Fess Parker, A Doubletree by Hilton Resort in Santa Barbara, Calif. Upon completion, the hotel will be known as Hilton Santa Barbara Beachfront Resort.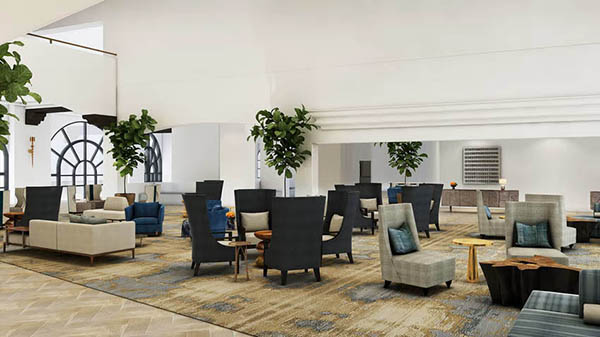 Los Angeles-based Atwater Inc. Studio was involved in the renovation.
The first phase of the interior renovation started in October 2017. It included the refurbishment of the guestrooms, lobby, Roundhouse Restaurant and Java Del Mar, the resort's coffee bar.
Phase two of the renovation consists of the resort's meeting space, including two ballrooms, the ballrooms' foyers, meeting rooms and the public restrooms nearby.
The entire renovation is scheduled to be completed in Q2 2018.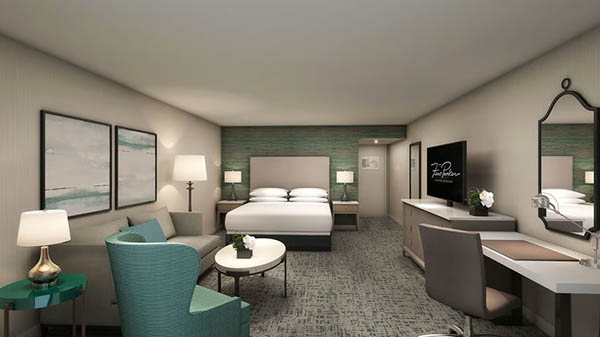 Originally built in 1986, the property will still managed by Hilton and jointly owned by Park Hotels & Resorts along with Fess Parker's children.

For more info: https://www.hotelmanagement.net/development/fess-parker-resort-to-re-brand-as-hilton-santa-barbara-beachfront-resort-after

About Newspace Hospitality

Newspace Hospitality can provide hospitality grade and commercial quality casegood, softgood and lighting for various hotel design. We are able to design, manufacture and delivery for clilent. We have wide source of stone, marble, metal and fabric to make each hotel concepts into reality. And we have a strict in house production streamline and inspection system to ensure the quality of casegood and furniture can meet the requirement of each project, and open the hotel in time.

The manufacture is in China and can ship and deiver worldwide. We have FFE procurement and logistics specialist to help hotel owner, developer, designer, real estate company, construction to enjoy a complete purchaseing experience.


Latest News
Contact Us
Mobile: +86-18750258798

E-mail: [email protected]

QQ: 2871883861

Add: Unit 825-827 Kaisheng International Hailian District Shuitou Town Nanan Quanzhou City Fujian Province China